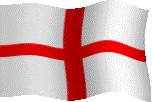 * Onna : nom de lieu de G. Bretagne, dont l'identification est discutée entre Nursling, en Hampshire, et Iping, Sussex.

* Rivet & Smith, p. 431 :

SOURCE

- Ravenna 10618 (= R&C 40) : ONNA

DERIVATION. This name is inseparable from the next, Onnum (Onno), and may well be *Onno too, since Ravenna often confuses a/o; or Onna/Onnum might represent Latin plural and singlular forms of the same name, as in Maia / Maio. Several etymologies have been proposed for the northerly Onnum. That favoured by Jackson in JRS, XXXVIII (1948), 57, is British *onno- 'ash-tree', citing Gaulish onno glossed 'fraxinus', Welsh onn (to which Williams adds Cornish onnen, Breton ounnen and Old Irish huinn). Williams notes the frequency with which trees are associated with river-names. This etymology for both British names is, therefore, possible; the ash grows both on Hadrian's Wall and in Hampshire; and the tree is commonly used in Anglo-Saxon toponymy. However, we have no clear evidence of the use of a name for 'ash' in Celtic toponymy in other regions in ancient times; and rivers and places are not named in Celtic with a tree-word used alone, since we usually fmd such words compounded (Daruveda) or with suffîx (Aballava, Derventio, Vernalis). Jackson's view must therefore be regarded as unsubstantiated. A second possibility, mentioned by Williams, is that a root *ond- 'stone, rock' is in question (Irish ond, onn), and for the topography of both places R&C cite rocky features which might justify this meaning; but again, there are no other traces of this in toponymy, and it is clear from LHEB 513 that the assimilation -nd- > -nn- in British began in the late fifth century, hence much too late for it to be shown in Romano-British names (see, however, VINDOLANDA for a possible example of such an assimilation in Latin).

The best solution may be to turn to onno-*onna 'stream, water', despite the objections of Celtic authorities. This word appears in the Vienna Glossary as onno = 'flumen'. GPN 370-71 lists personal names Onna, Onnio, etc., and there is Onna. . . (presumably the owner's name) as a graffito eut before firing on a jar from Sutton Courtenay (Berkshire) reported in JRS, LVI (1966), 224. While only one other place-name (see below) has Onna as an independent name, Whatmough DAG 578 draws attention to the large number of place-names, especially river-names, which end in -onna. The objection of Ellis Evans, Whatmough and others to accepting that all these contain onno 'flumen' of the Glossary is that Celtic cognates are lacking ; but this problem seems to have been resolved by Dauzat in TF 118-21. Of onno, *onna 'cours d'eau, source' he says that it was not originally a Celtic word, but a Gaulish borrowing from an earlier language that was not only pre-Celtic but perhaps pre-Iberian too (that is, with respect to regions occupied), in view of the river One < Onna (Louchon, France; a Gascon area). Since it was used as a second element especially, in e.g. Valdone, Vallone, it came to be taken as a mere suffîx, as in Bebronna 'beaver-river', Calonna > Chalonnes, Sauconna > Saône; and often appears as -umna in river-names such as Vultumna, Garumna, since there is hesitation between o and u (u)) in inscriptions (-mn- spellings represent hypercorrection, since it is known that Garonna is an earlier form than Garumna). This root might still be Indo-European, says Dauzat, if *onna represents a more ancient *wonda, from the same root as Latin unda. He regards onna as a simple variation of basic onno. If this root was borrowed into Gaulish from an earlie language and widely used for naming purposes, its presence in British toponymy should cause no surprise. See also EC, XIV (1975), 445.

IDENTIFICATION. Unknown. The name is listed between Noviomagus (Chichester) and Venta Belgarum (Winchester), so that the possibilities include the Roman defended site at Iping, Sussex (SU 8426), on the river Rother, and the settlemcnt at Neatham, Hampshire (SU 7340), on the Wey. Either of these is more likely, both in position and in importance, than R&C's suggestion of Nursling, Hampshire (SU 3616), on the Test (which was where Crawford lived).